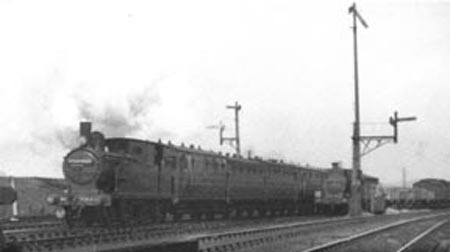 Stratford train at Coppermill Junction in 1927.
(Commercial Postcard)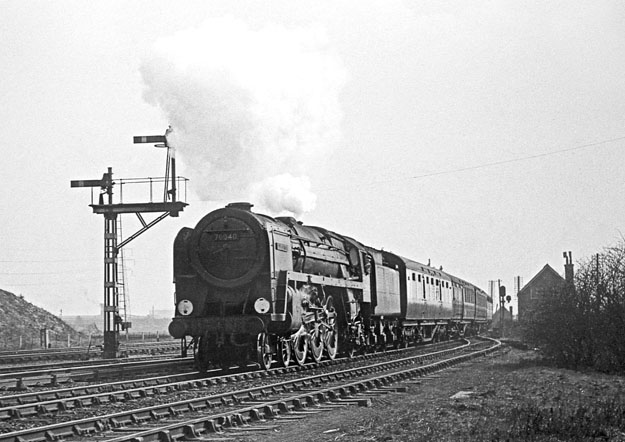 Britannia Class 70040 "Clive of India" on Cambridge service 9/3/1958
Photo reproduced by kind permission of www.railphotoprints.co.uk
Class J39 64767 on goods train on slow line towards Tottenham
©
Alan Lewis Chambers
reproduced with kind permission.
To see more of Alan's Pictures of Coppermill Junction, Click
HERE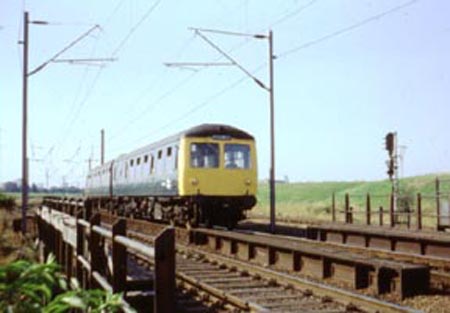 DMU on Stratford Service in the 70's. (Although taken from a different angle, the train is in exactly the same position as the passenger train in the top picture.)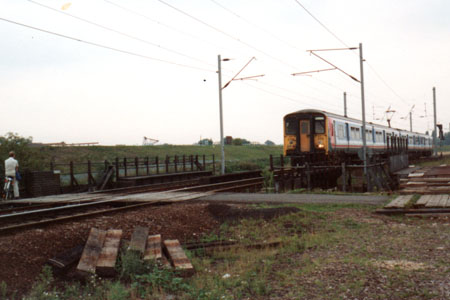 Class 317/370 at Coppermill Junction in 1990.
(Again, the train is at the identical position of the train in the above picture)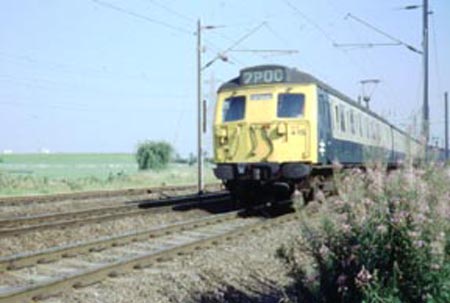 Class 305 Electric train to Cheshunt from Liverpool Street taken in 1981. It was these units that replaced the N7 class steam loco's on the Chingford and Enfield branches in November 1960.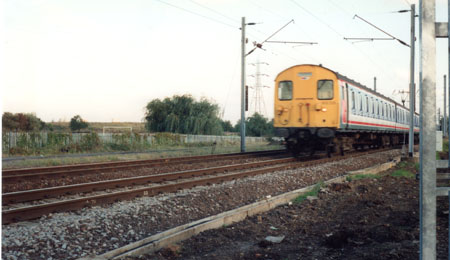 Class 302 No.205 Electric train to taken in at the same spot as photo above. Must be some time later. Look how much the weeping willow in the centre of the picture has grown!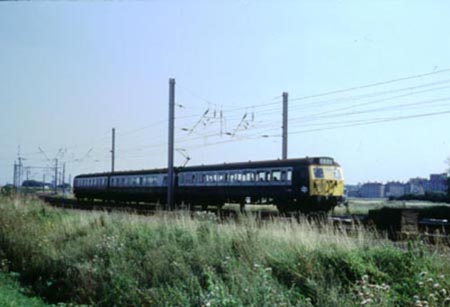 Another Class 305 approaching Coppermill Junction from Clapton.

Class 322 "Stansted Expess" approaching
Coppermill Junction from Clapton.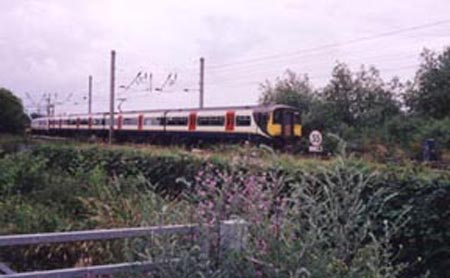 Class 317 approaching
Coppermill Junction from Clapton.
An unusual sight. An ex-Hastings diesel electric unit at Coppermill Junction on 4th July 2009. Notice how thin this train is. These were the only trains allowed into Hastings from London as many of the tunnels were too narrow to accomodate standard stock.
©
Photo by Colin Duff and reproduced with his kind permission.
See Colin's website on
www.colinduff.com
Another unusual sight! Network Rail test train 950 001
crossing Coppermill Stream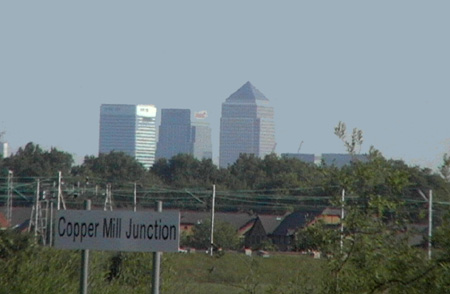 Canary Wharf from Copper Mill junction
Class K1 2-6-0 No 61939 approaching from Clapton Junction.
With kind permission of the
Walthamstow Amateur Cine-video Club
Class 317 approaching from Clapton Junction in 2004 some 60 years after the above clip.
An hour in 5m:45s at Coppermill Junction on 27th July 2009